Examples of advertisement options for Questex are below, along with specifications. For questions, please contact operations@questex.com.
What are Listings? Questex has two listing types: Resource and Event. Resource Listings include whitepapers, eBooks, eBriefs, contests, webinars, products, surveys,  jobs, executive summaries, research, multimedia, videos, etc. Event Listings include conferences, conventions, trade shows, workshops, etc.
Listings are classified-style ads that run consecutively on the website and in the newsletter over a period of time.
Submitting Creative Materials
Materials Due Date: Creative is due 2 Mondays before the ad goes live (ex: if the ad begins the week of January 22nd, creative is due by Monday, January 8th)
When submitting creative, please send the following items:
Image
Title
Byline
Body Text
URL
Teaser Text
Image or Animated Image
Redirect URL

Resource Listing

Image: 250px × 190px (.png, .jpg – static image files only)

Title: 70 characters or less (including spaces)

Byline: Proper client name (Sponsored by: CLIENT or Presented by: CLIENT). Also include day/time information if applicable. 70 characters or less (including spaces).

Body Text: 300 characters or less (including spaces)

URL: One target
URL Teaser Text: 200 characters or less (including spaces). Text that will be displayed in the newsletter and should be written to grab the interest of your audience to want to read more.


Website Examples: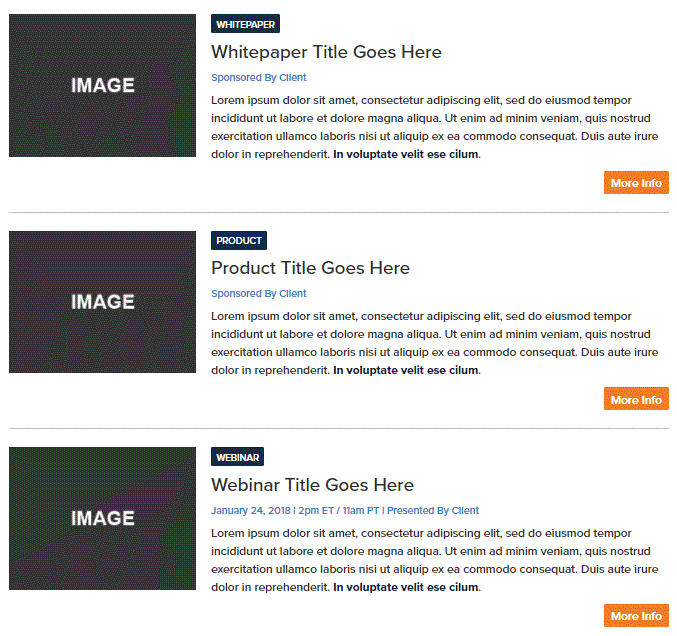 Newsletter Examples: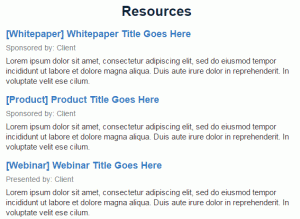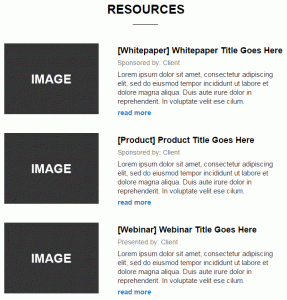 Event Listing

Image: 250px × 190px (.gif, .jpg – static image files only)

Title: 70 characters or less (including spaces)

Byline: Proper client name (Sponsored by: CLIENT or Presented by: CLIENT). Also include day/time and location information. 70 characters or less (including spaces).

Body Text: 300 characters or less (including spaces)

URL: One target URL
Website Examples: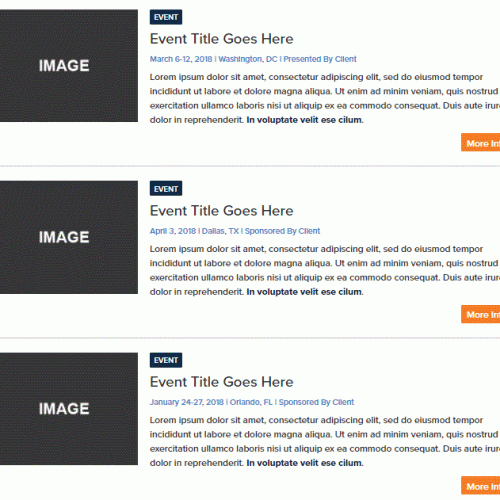 Newsletter Examples: